Dirk Oellibrandt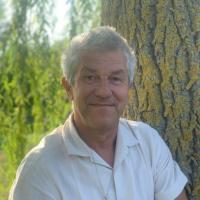 Dirk is a traditional and at the same time modern alchemist. Free from the limitations of religion and the illusions of the world and with the power and freedom of the original spiritual wisdom. A passion for truth and the full potential of life has always been characteristic of Dirk. His talent is to bring people to their core in a natural way and to let them experience the true potential and the path life offers them.
From the age of 13 intensive studies of nature and Eastern Martial arts were important aspects of his life. Later this study of nature (through meditation) became the study of his own nature. Taoism and inner alchemy were important keys for him.
A strong drive to help others in their search and in their process of awakening, lead him through a long period of study of different therapeutic methods. Saul Goodman, Mantak Chia, Daskalos and Barry Long were his sources of inspiration. 
Together with his wife Katrien, he created and led various successful organizations for self-development and therapeutic training.
A long period of internalization and remembrance of his origins led Dirk to the creation of the Life Projects method with the Alchemy of Life as the language. An organization that works from the direct connection with the power and wisdom of the Eastern and Western wisdom traditions. But at the same time it has been translated into a modern form that can be directly applied in the life of a modern living person. Within Life Projects, Dirk created all kinds of work forms such as "the Life Force Ritual, Meridian Chi Kung and Alchemy of Leadership".
Since 2004 Dirk gives leadership trainings. Leaders in top positions in politics,
business, education and science are very much inspired by the other dimensions he can add to their work.
Because of his strong presence, his rich therapeutic knowledge and the experience he gained as director of an international organization, he knows how to inspire people from all backgrounds and with very different dreams.
Especially Dirk's capacity to make physical and spiritual leadership very practicable brings more clarity, effectiveness and fulfillment in their work.
Via 'Dirk Oellibrandt Life Projects' Dirk offers support and guidance to individuals, therapists, leaders and organizations to realize their life project.
"I don not offer you answers on all your life questions. I trust you carry all the answers inside yourself. Where could you otherwise get these questions from?
As an alchemist, I am simply a life guide with experience on the path of 'true life'. The path I offer you is simple and at the same time all embracing.
Traditional and modern at the same time.
Listening to your own essence and life itself, is the pathway I offer to you.
The master IS Life itself."