You are here
Home Alchemy of man woman
Alchemy of the Wise Woman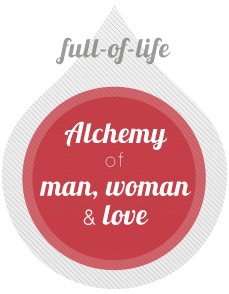 This is an invitation to honor your body and your being as a woman, to live through this womanhood every minute of your life . We invite the light to shine in your body – welcome!
We do this through the sending of an attentive, loving smile through our female organs, our womanhood. We stimulate our specific life-energy through breastmassage, ovary-massage and other exercices and meditations.
We learn to be more present in our nest, so that the reality is seen from a earthly base and not out of fear. We strenghten our spiritual connection.
We learn to dare to move from this deep womanhood, to dare to let that love for yourself as a woman speak through your body. No longer hiding your beautiful body and no longer holding back your energy, but just Living and experiencing it to the fullest.
Being together with other women, helping each other, gives an extra supportive soft energy that stimulates you to live in your strength even when not class.
Kalender Alchemie van de Wijze Vrouw